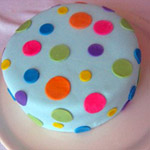 CAKE TYPES
Banana
Carrot
Double Chocolate
Lemon
Pumpkin
Red Velvet
Strawberry
Vanilla Buttermilk
Gluten-free Chocolate or Vanilla
Vegan Chocolate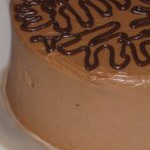 FILLINGS
Caramel
Cream Cheese Frosting
Chocolate Truffle Filling
Fleur de Sel Caramel
Lemon Curd
Liquor Infused Ganache (Grand Marnier, Bailey's, or Kahlua)
Marshmallow
Nutella
Raspberry Preserves
Personal flavors available upon request, prices may vary.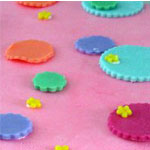 FINISHES
Buttercream (Almond, Caramel, Chocolate, Lemon, Vanilla, or White Chocolate)
Chocolate Glaze
Fondant (Plain, Chocolate, or White Chocolate)
Frosting (Chocolate, Mocha, Strawberry, or Vanilla)
Marzipan
Non-dairy Vanilla Frosting
INGREDIENTS
Sarah Lindsay Cakes uses only the highest quality ingredients such as imported Belgian chocolate, Madagascar pure vanilla, Valhrona cocoa powder, and Swiss fondant.

PRICING INFORMATION
Please see our pricing information
here
.